I don't know if you've ever seen the show, Fixer Upper on HGTV, but the first time I saw it, I was hooked.  It's set in Waco, Texas and stars a couple, Chip and Joanna, who renovate houses for their clients.  The work they do is amazing, but the reason we keep coming back for the show, is the couple themselves.  Chip is hilarious, Joanna is adorable and supportive of his shenanigans, and both of them are extremely talented.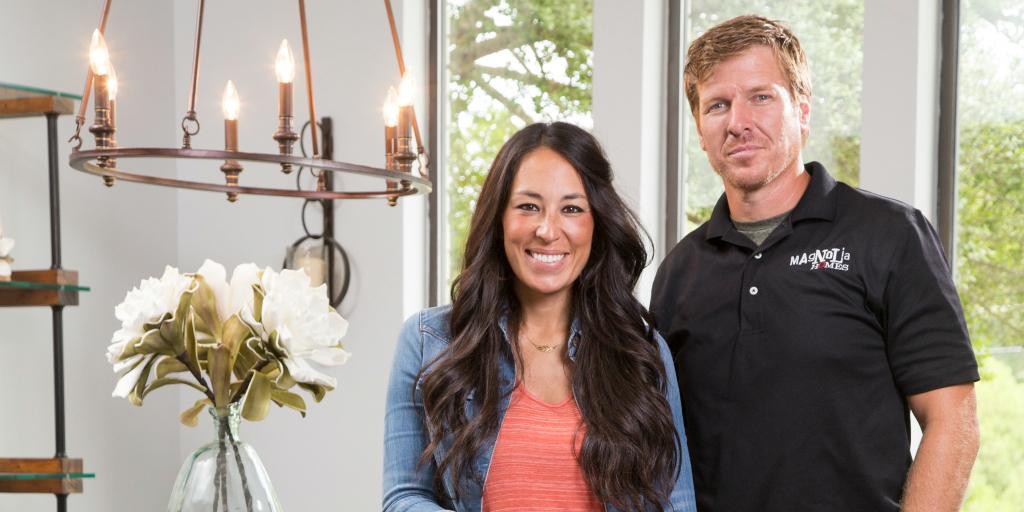 Seriously, I feel like they are our friends.  This is the kind of show you can watch with your husband, and he might not even complain.  He might even want to rewind and watch certain parts over, because it's that funny.
Anyway, at the end of every show they reveal the renovation to the home owners.  It's inspirational to say the least.  After watching a few episodes, I noticed that on most of the houses, Joanna adds a simple magnolia wreath to the front door, symbolic of her company's name, Magnolia Homes.
I checked out her website and found that she does sell them, but I cannot afford the $88 price tag right now (ever). So I made one.
I checked out Hobby Lobby to see what kind of magnolia leaves they had in their silk flower department.  Those leaves were the wrong texture, and buying enough for a whole wreath would still be more than $30.  I was considering it, but I left without them because of the cost. 
And then my neighbors did a little tree trimming.  Literally the day after I left Hobby Lobby empty handed, my neighbors stacked up a pile of magnolia branches taller than me.  YES!
I asked Donnie to go gather some for me, but since we actually know our neighbors a little, he couldn't bring himself to it.  So I got up really early one morning and went and got my own.  I may have gone a little overboard, but I didn't want to have to go back!
This is the back seat of my mini-van.  You can only see about half of them!
I took them inside and got to work making my own Fixer-Upper style wreath.  All you need is a wire frame, some magnolia branches (about 10.  not 50 like you see here.), green floral wire, a faux magnolia flower (optional)
For instructions, go to my Christmas wreath tutorial here.  It was actually even easier than that one, because I only used the one type of branch.  Also, magnolia is much easier on the hands than pine needles!
Here's the final result:
This wreath is huge! When I first put it on the door, I couldn't see out of the peephole at all, so I clipped a bunch of the leaves in the middle to make it more wreath-like.
I also added the flower on the bottom right, instead of a bow or something.  The flower isn't real, but it was only a few bucks and it blends in well.
I've had the magnolia wreath on the door for a couple months now, and even though the leaves have dried out and turned brown, it is still gorgeous, and I get comments on it all the time.  I kinda love it.
 Now it's your turn!  Find a friend whose magnolia tree needs a trim, and make your own fixer-upper-style wreath!  And be sure to link to yours in the comments so we can see your work!
I sourced some supplies for you, as well as some beautiful ready-made options if you don't have the time to d-i-y!
(affiliate links--thank you for supporting this blog!)
Here are some more posts on (cheap or free!) wreaths and painted front doors, in case you are interested:
A Rustic Wreath from the Roadside
A Green Door - Painting your Front Door
XOXO, Anna